Hey guys, so I have been putting these off for a long time, but I finally got back into fractal making - it's a very time consuming and cpu intensive process so I have been procrastinating for YEARS in making new ones, but my old ones REALLY did well on this site, so I hunkered down and made a new piece!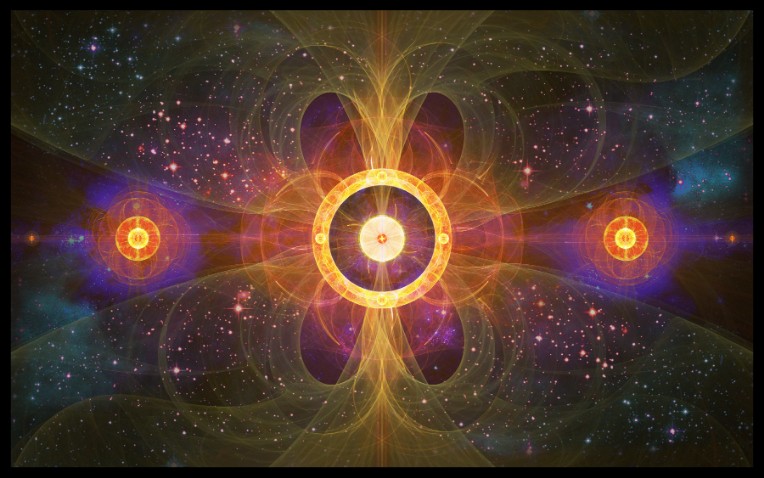 Be sure to click it to see all the juicy details - it's 7200 x 4500 pixels, so it's pretty big! I make them that big so I can sell them at proper sizes on my art page - and you can also but it on my art page!
http://shawndall.com/featured/cosmic-white-hole-star-factory-shawn-dall.html?newartwork=true
you can see my entire cosmic series here:
http://shawndall.com/collections/cosmic
or on my old account here:
https://chronamut.newgrounds.com/art
thanks for the fandom guys! If you like the new piece please be sure to rate and review it! I love hearing from you guys! :)
Also check out my album playlist on spotify:
and follow me!
-shawn-
@0miles, @1000BucklesofVictory, @1234himhimpolo, @16-bit, @472, 
@501stmat, @50N05, @53xy83457, @A1phaWolf1997, @AceMantra, 
@ade-syndicate, @aditz, @ADR3-N, @AleXizGD, @AlexTheTrain-1, 
@alucardx60, @AlxEllis, @AmosTheFamous, @Andonexus, @Antontin, 
@Anthony-Liberty, @Apatheia, @arenaclosers999, @Arika2, @Arthur-Muvhali, 
@AstralikaCastle, @Astro-reality, @auds103, @AvizuraNG, @B0UNC3, 
@balmung29, @Banana-head, @BigBaggyJeans, @BlazingFlash97, 
@Blue-SilverDragon, @BlueSpeed7, @bobssss12, @boshydude, @Boss, 
@BowserThedestructive, @boydemon, @C4Cypher, @Cabbster, 
@CaptainDioShiba, @Cashuea, @Cathartic, @CelestOrion, @CensorDodge, 
@Certainend, @cfl565656, @CGA-999, @cheatercat, @Chemosh, @chrisko7960, 
@ChronoNomad, @Clorben, @Collis529, @cory76x, @Cyberdevil, @CyroNG, 
@D-Volt, @danieltan1995, @darc2209, @Dark-Rundas, @Darkcrusader990, 
@DarkFrDragon, @Darkgrave, @DarkstyleProductions, @DarNara, @DataZero, 
@dayle14, @dbc6060, @DesireeSantiago, @Dj-Gonzo, @djhotplay101, @DjJoVita, 
@DoctorAnfelo, @DoeApex,@doggenhausen,@dommi-fresh, @DoubleDigital, 
@DoubleStar, @DreamEater,@dude2312, @eatmeatleet, @ElkDarkshire, 
@F-777, @Fadeliss, @FaeryTaleAdventurer, @feandesign, @Flashburn, 
@FLAVOUR-STAR, @ForceReconSniper,@ForgottenDawn, 
@GADZORMUSICGROUP, @Geekygami, @GeneralSalt, @Ghoti, @gordody, 
@Halfangelreject, @Haggard, @hairyscaryDJ, @HankKD7, @HeyJellyBear, @I0TA, @illuminatiyoda, @Interva1, @jafurcha, @JamesMab, @JonSantiago, 
@JordanKyser, @Kaz-Budny, @Kiwi612, @Krussi, @LeopoldAlcock, @Lich, @Louket, 
@MetalCore64, @MettatonTheSexyBoss, @Midnights-Ocean, @MKjkxda8000, 
@MonsterHead19, @MR-DOS, @MrJov, @MRM3, @mthealien, @Natcl23, 
@NeoAlchemist247, @newhansen, @NGKFlower, @Nicfart646, 
@nicholaskavanagh085, @NZhuravel123, @Oevin, @PaulyBFromDa303, 
@Petrol4brains, @Phyrnna, @pitbulljones, @Psybot, @Quarl, @QucTrungNguyn, 
@Quisty, @rcrmd, @ReBounc3, @RoblesK, @rrrrrross, @Runelord, @Samarama, 
@Seprix, @Sherkel, @Skiddle, @sorohanro, @SourJovis, @Spline-1337, @steven66, 
@Stroberider, @Surkol, @Svenzo, @TaintedLogic, @Tebone7, @technomantics, 
@Tetrahedrix, @TheComet, @TheGoldenProof, @TheNGVirus, @TodukenMusic, 
@Triskele, @trolol3000, @vanguard182, @VincentKeegan, @Vultyrex, @WaffleCrisp, 
@Waterflame, @wyldfyre1, @Xenogenocide, @Xuvero, @XxB1GBALL3RxX, @Zalix, 
@Zophar, @BlackfootFerret, @ChemicalXD, @Clorben,@DanteTR, @deathitsthere, 
@doubledigital, @dj-rejag, @henryeyes, @kazbudny,@lencald, @marced, 
@mettatonthesexyboss, @radius, @shadowman2,@thevgmlover, @zerodecoole, 
@Kaz-Budny, @Quisty, @XwaynecoltX, @RydiaLockheart
*Note* if you get pissed off that you get notifications from me then you shouldn't be following me, and getting pissed for that reason is utterly retarded. Shoo. Seriously I make updates like every few months or so usually.